NLUX Studio offers concept design, styling services and a wide range of building blocks for visual storytelling and productisation for travel companies and small entrepreneurs who want to invest in the quality of customer service. 
Our ready-made service concepts and the NLUX Concept Handbook we have developed speed up and streamline development work. These carefully consolidated materials provide a valuable idea bank based on international best practices, from which businesses can start implementing that "wow" factor and exceed customer expectations. 
NLUX Northern Luxury Collection introduces authentic accommodations, unique experiences, nature retreats and artisanal products under one umbrella brand. Our idea of 'luxury' emanates from authenticity, nature and extraordinary experiences; rather than from overly commercialised destinations and thoughtless extravagance.
The NLUX Concept Handbook and our carefully selected partners guarantee high quality results and ensure a successful customer experience. 

Get to know our completed projects and let your customers fall in love.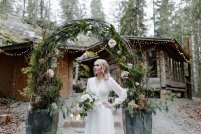 NLUX DESIGN STUDIO

CONCEPTS & DESIGN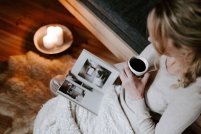 NLUX BRAND STUDIO

BRAND IDENTITY & STORYTELLING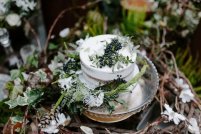 NLUX CREATIVE STUDIO

STYLING & PHOTOSHOOTS
CASe CREATIVE LIFESTYLE PHOTOGRAPHY WORKSHOP
NLUX Studio's first photography workshop was full of stunning table settings and stylised details. Participants were able to learn and experiment in real time, all whilst being surrounded by the manor's regal atmosphere.
The soft light of August inspired us to stylise beautiful food settings both indoors and outdoors. Our arrangements feature game, fish, and seasonal vegetables.

In the Rose Garden, we were able to photograph a delectable afternoon tea set-up. This arrangement consisted of a rich selection of delicacies and sweets. At the end of the day, we photographed a whiskey bar built into the back of a jeep, hunting dogs, our wonderful models and a delicious dinner table setting.
CASE FOREST WEDDING IN NUUKSIO
We develop our concepts by immersing ourselves in the chosen theme from an aesthetic point of view, combining different items and products in order to capture a particular feeling or mood.
The end product is a confluence of carefully selected colours and textures all coming together in perfect harmony.
Visual design to us is not just a beautiful shell. We strive to make the world we create more functional, more comfortable and more immersive. 
Visual design has the power to evoke emotions in others. Our mission is to make your customers fall in love.
We help travel companies discover their own style and visual aesthetic in order to accentuate the value they can bring to customers. The NLUX Concept Handbook offers a quick way to develop services to meet the needs of demanding customers and to highlight the special features of your business. 
We know the how to create an ideal environment in which your customers will instantly feel comfortable in. Through our materials, we hope to help companies turn Nordic aesthetics, natural beauty and outstanding visuals into a profitable business.
Capitalise on our multidisciplinary expertise. On one hand, we are experts in architecture, interior design, service design and construction. On the other, we are also professionals in international marketing, sales and tourism. 
We have experienced the daily-life of a tourism entrepreneur and we understand the specific needs and struggles of our B2B customers. Conversely, we have also lived a jet-set lifestyle and recognise the needs and wants of an end customer. 
Providing Heartfelt Service 
Check out the NLUX Concept Handbook projects.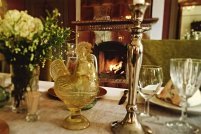 "The NLUX team revitalised the spirit of our village school and brightened up the brand. New food and wellness products were designed to meet the needs of even the most demanding traveler.
We were provided with clear and concrete plans to decorate the interior and exterior, as well as to renovate the reception building without breaking our budget. In addition, a completely new accommodation concept was developed for the existing fishermen's cottages.  
The NLUX Concept Handbook gave a good understanding right from the start of what to expect from the end result. The fishermen will be pleasantly surprised in the coming summer! "
Marika Kylmämaa, President and CEO, LappeanLohi / Kylmämaan Ohjelmat Oy
"The food experience is more than just the palpable taste or polished appearance. The story, atmosphere, space and art also play a big role."
Check out our NLUX customer references and projects
@NLUX_COLLECTION
#NLUX #nluxcollection #northernluxury #northernaesthetics #nordicdesign #handmade #handcrafted #authentic #livelikeanordic #findyourcalm