HYVINVOINTIHOTELLI LUPPO
Hyvinvointihotelli Luppo on uusi tunnelmallinen ja uniikki pikkuhotelli kauniissa tehdasmiljöössä Loimijoen varressa Forssassa.
Ihmisenkokoinen hyvinvointikeskus ja hyvinvointihotelli sijaitsee kauniissa punatiilisessä tehdasmiljöössä ja tarjoaa hienot puitteet työhyvinvoinnin ja työelämän kehittämiselle sekä pienten ryhmien retriittitarpeisiin.
"Upea paikka. Mitä parhain ympäristö pienen ryhmän retriittiin tai vaikkapa johtoryhmän vetäytymiseen."
KANSALLINEN KAUPUNKIPUISTO
Kansallisen kaupunkipuiston status on huomionosoitus asukkaiden käytössä olevalle yhteiselle ympäristölle. 
Se herättää positiivisia mielikuvia Forssasta ja auttaa kaupunkilaisten käytössä olevien ympäristöjen kehittämistä ja arvostusta. Kansalliseen kaupunkipuistoon liittyvillä selvityksillä lisätään tietoutta lähiympäristöstä. 
Kaupunkipuisto on osa kaupungin järkivihreää strategiaa. Forssan kaupunki toivoo kaupunkilaisten ottavan kaupunkipuiston ja siihen liitettävät tapahtumat omakseen. 
FIND OUT ABOUT OUR SERVICES
Experiences are made to be discovered and life is meant to be enjoyed. Below you will find the best tips on what the area has to offer, from food experiences to shopping.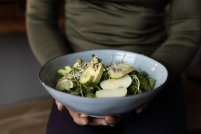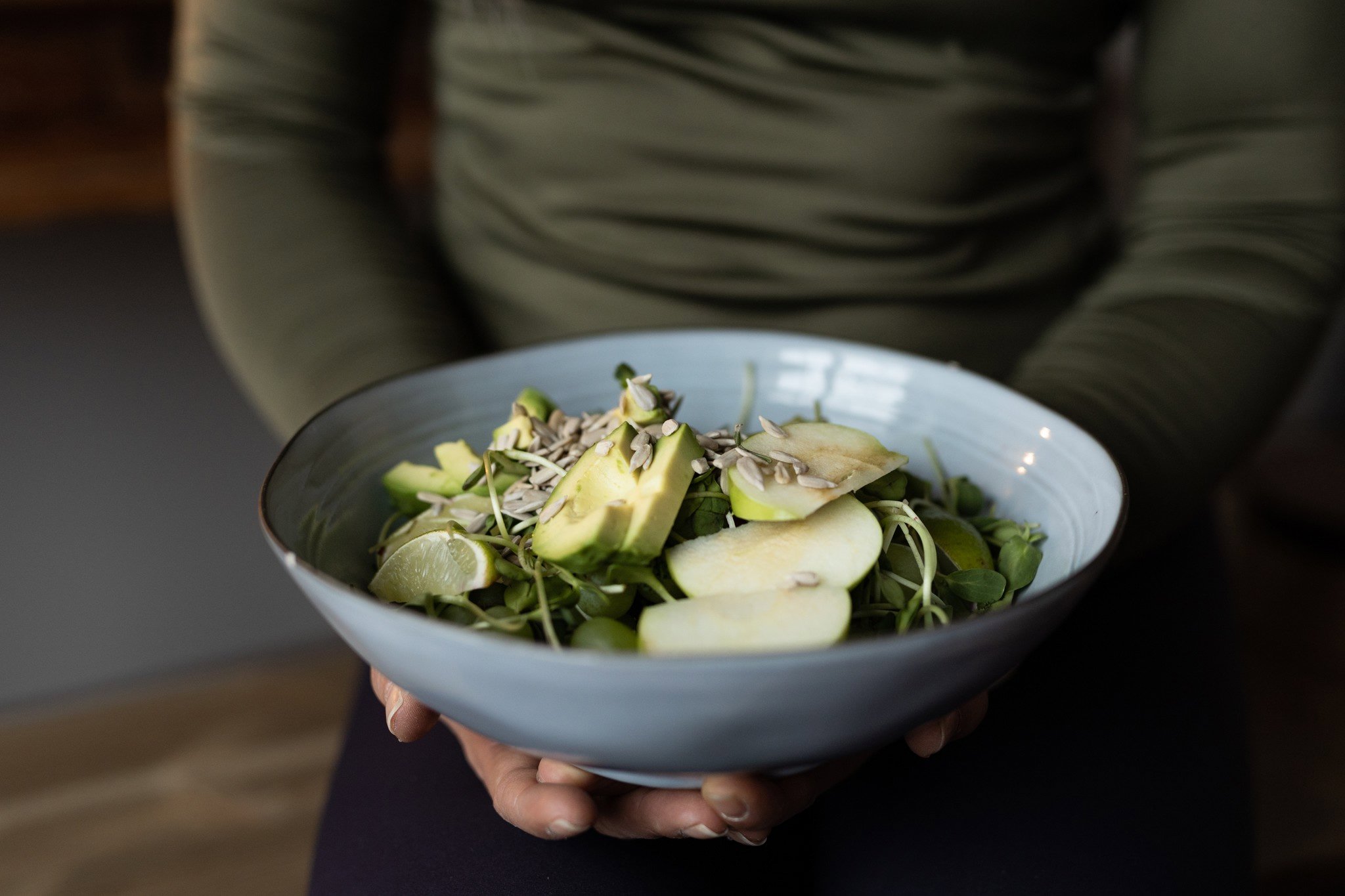 Lupossa herätään rakkaudella valmistetun, maittavan ja terveellisen aamiaisen äärelle. Luppo-aamiainen tehdään majoittujille ja ryhmille toiveiden mukaan, jotta minimoimme ruokahävikkiä. 
 Pääset myös maistamaan omalla reseptillä valmistettua Luppo-leipää,  joissa käytämme järvikalaa ja yrttejä sesongin mukaan.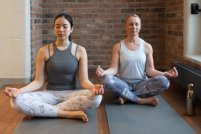 Luppo tarjoaa liikuntaa, luontoa, kursseja, koulutusta ja kulttuuria.  Luppo-paketit tarjoavat helpon tavan tulla nauttimaan.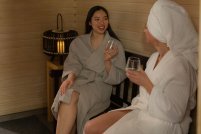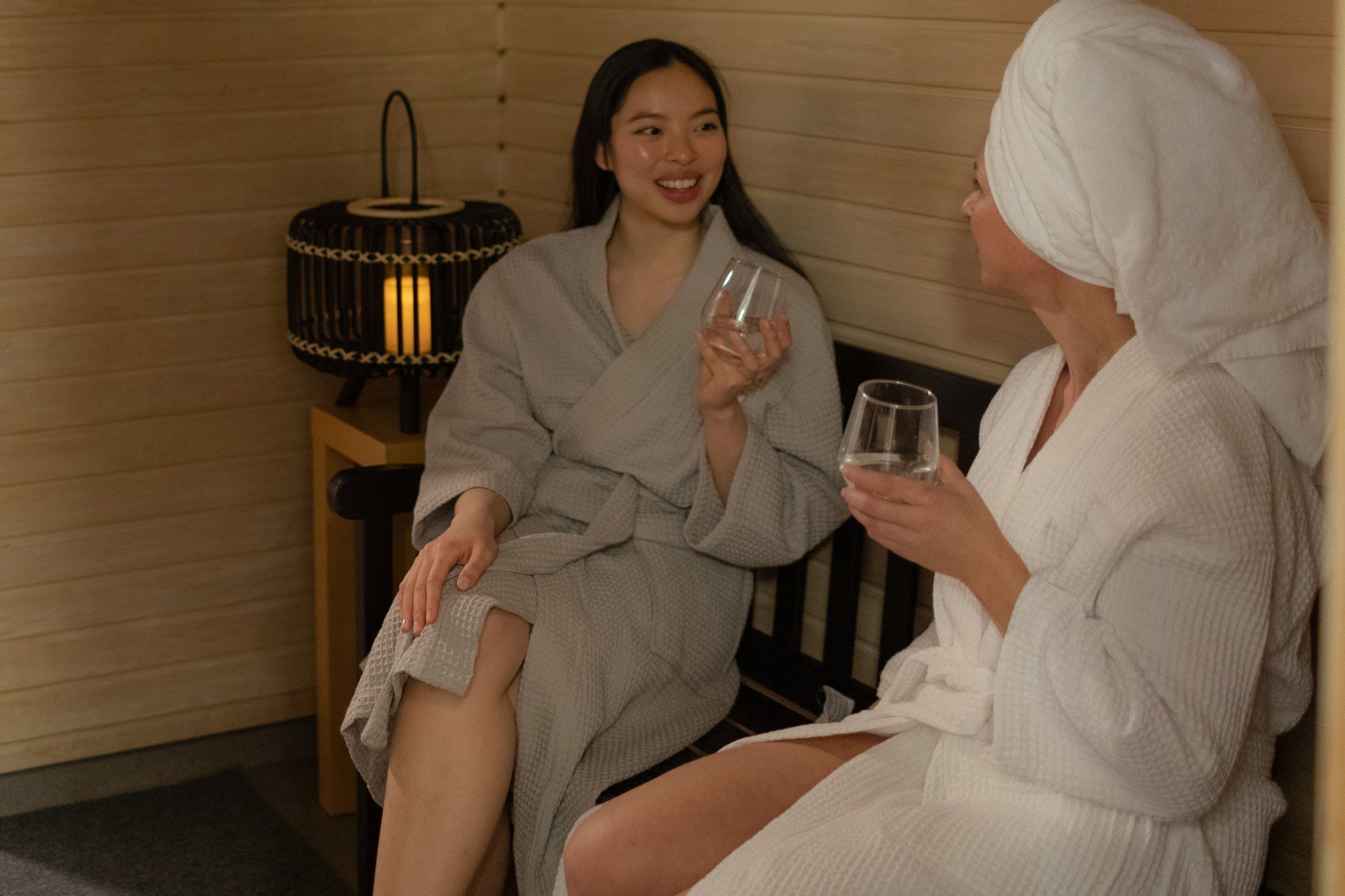 Viihtyisten saunatilojen lisäksi käytössäsi on laaja kirjo erilaisia hyvinvointipalveluita fysioterapiasta, hieronnoista aina rentoutuskelluntaan.  
Lupon asiakkaana sinulla on myös Kutomon fysioterapia- ja liikuntakeskuspalvelut sekä  Oiva-lääkärikeskus.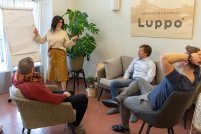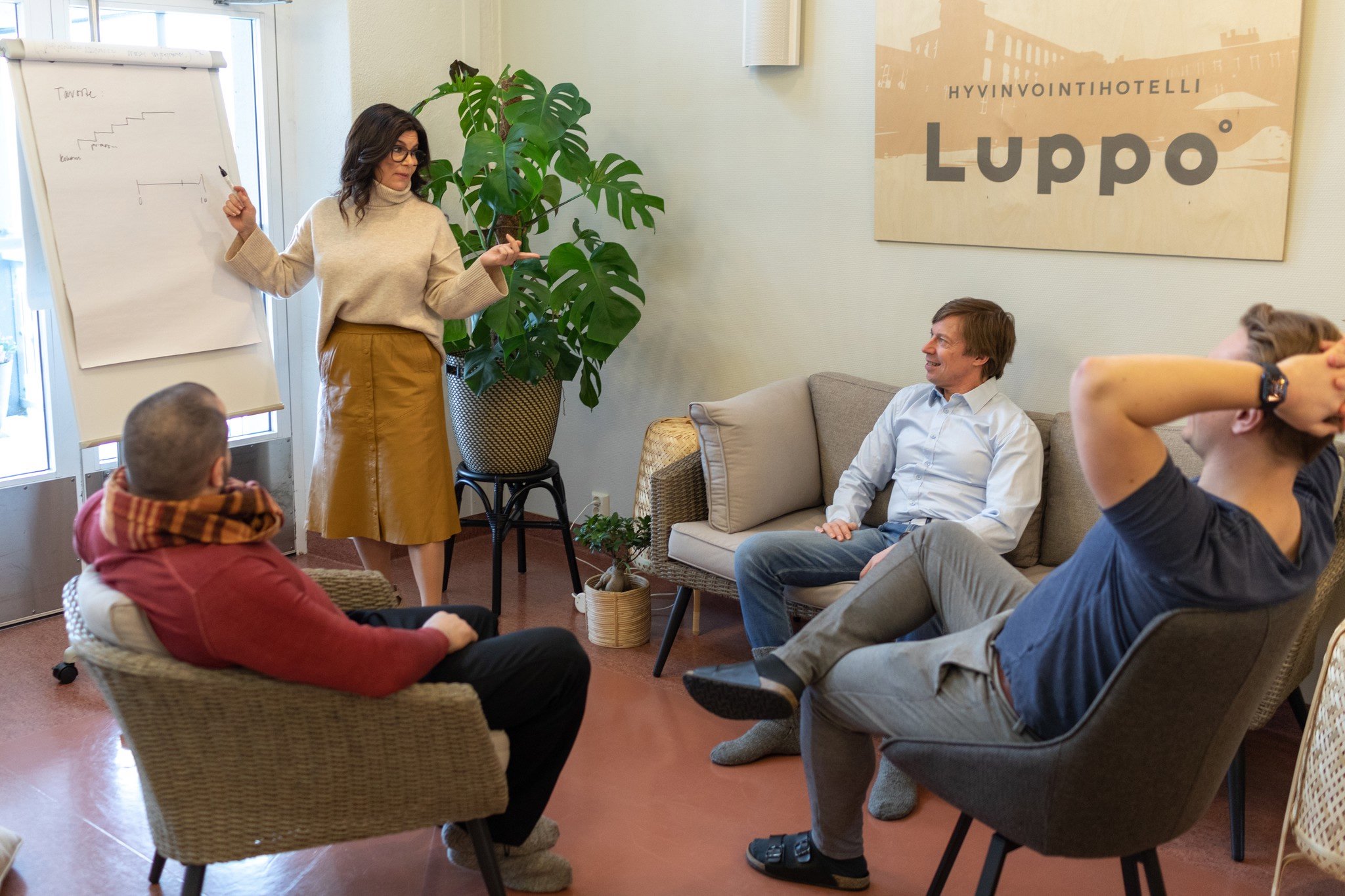 Lupon filosofiassa hyvä työelämä tarkoittaa ihmisenkokoista, mielekästä työtä ja kokonaisvaltaisesta hyvinvoinnista huolehtimista.  Meillä Lupossa hoituu niin nuppi, lihakset, luontosuhde kuin lepokin.


SEITSEMÄN ASKELEEN POLKU HYVINVOINTIIN
Hyvinvointi on Lupon a ja o. Monialaista tekijäjoukkoamme yhdistää vahva ammattitaito, sydämellä tehty työ ja aito välittäminen ihmisen hyvinvoinnista.  Tällaista et löydä muualta.
LIIKUNNAN ILOA
Tee hyvinvointiviikonlopustasi täydellinen ja yhdistä ulkoiluun joogatunteja, kuntosali ja energisoiva ravinto.
ARVOVIERAITA VARTEN
Lupon tiimi tunnetaan  ystävällisestä palvelusta, luppoisasta tunnelmasta ja herkullisista tarjoiluista. Oma kokkimme Ulla valmistaa lähiruokaa suurella sydämellä.
@FORSSANLUPPO
  #hyvinvointihotelli #visitforssa #forssanluppo #wellnessweekends #retriitti #weekendgetaway #retreat