Where would you like to travel next?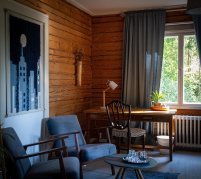 Olo is the perfect place to let go of everyday life and reconnect with nature. It is ideal for anyone looking for an opportunity to disconnect from everyday life, bathe in the tranquility of nature and relax on a deep level.
READ MORE
NLUX Northern Luxury Collection destinations are made to be loved.
Nordic Luxury
We want to offer you the opportunity to experience genuine Nordic luxury at its finest. NLUX offers authentic food tours, culturally and historically rich experiences, as well as scenic destinations. We aim to make tourism more experiential and hands-on rather than just superficial and fast-paced. We hope to incorporate deeper understanding and insight into your next getaway. 

Our selection is made for you
NLUX Collection introduces three unique themes: Cabin Life, Rural Farmhouse and New Heritage. Our collection mainly focuses on small family run businesses, but also provides a wide range of Finland's most prestigious cultural destinations, routes and wooden villages. Each of our accommodation themes offers unique features that rejuvenate both body and mind, while also providing holistic and authentic experiences.
@NLUX_COLLECTION
#NLUX #nluxcollection #northernluxury #northernaesthetics #nordicdesign #handmade #handcrafted #authentic #livelikeanordic #findyourcalm