HOTELLI VIHANNONKULMA
Hotelli Vihannonkulma on ainutlaatuinen kokonaisuus Loimaan pikkukaupungissa. Aiemmin yksityiskotina toiminut kaunis rakennus on jälleen herännyt henkiin ja persoonallinen boutique-huoneistohotelli kunnioittaa kodin alkuperäisiä piirteitä kauniisti. 
Luonnollisten materiaalien ja sävyjen ympäröimänä on mukava levähtää hetkeksi. Huoneemme kutsuvat rentouttavaan joutenoloon ja rauhallisiin uniin.
"Vihannonkulman uusi tarina sai alkunsa, kun omistajamme Markku Mäkitalo kiinnitti huomionsa keskustassa tyhjillään olevaan kauniiseen Vihannonkulmaan, rakennuttaessaan viereiselle tontille Loimaan Kirjakulmaa."
VIHANNONKULMAN UUSI ALKU
Mestariksi kutsuttiin arkkitehti Hannu Vaisto, joka sai tehtäväkseen muokata kahden huoneiston kiinteistöstä yhdeksän huonetta käsittävän hotellin. 
Myöhemmin projektiin astui mukaan kokenut sisustussuunnittelija Anna-Kaisa Melvas. Hänen tehtävänsä oli herättää Vihannonkulma unestaan, ja tuoda talo tähän päivään kunnioittaen talon alkuperäistä henkeä.
 Yhteisenä toimeksiantona annettiin kuitenkin yksi ehto – yläkerran takkahuoneeseen, saunaosastoon tai keskikerroksen alkuperäiseen kylpyhuoneeseen ei saa kajota.
Suuren muodonmuutoksen jälkeen Vihannonkulmasta on nyt puhjennut kaunis talon perimää kunnioittava yhdeksän huoneen boutique -huoneistohotelli, joka toimii itsepalveluperiaatteella.  
FIND OUT ABOUT OUR SERVICES
Experiences are made to be discovered and life is meant to be enjoyed. Below you will find the best tips on what the area has to offer, from food experiences to shopping.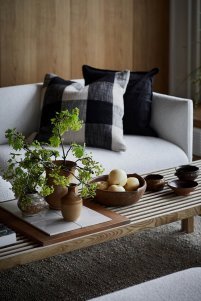 Northern Senses Kitchen tarjoaa laadukkaita paikallisia ja pohjoismaisia herkkuja kodikkaissa oleskelu- ja ruokailutiloissamme sekä terassilla. 
Mikäli haluat fine dining -kokemuksen, on asiakkailla mahdollisuus saada yksityinen fine dine -keittiömestari käyttöönsä tai tuoda omansa mukanaan.
Vieraat voivat halutessaan myös tilata maukkaat retkieväsateriat vaellusretkille tai muihin ulkoilmaseikkailuihin.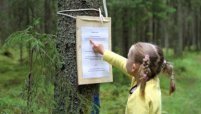 House of Northern Sensen concierge-palvelu on vieraiden käytettävissä koko loman ajan. Huolella valitut elämyskumppanit tarjovat laajan valikoiman aktiviteettja koko Rukan alueella.
 House of Northern Senses tarjoaa  täydellisen palvelukokonaisuuden, kun haluat oleskelultasi korkeatasoista laatua, rauhaa, palvelua, yksityisyyttä ja aitoutta.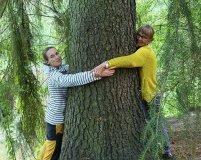 Viehättääkö rantasaunan löylyt, savusaunan tunnelma vai nauttisitko ennemmin spa-osaston uima-altaasta ja takkahuoneen lämmöstä.
Saunaosastolta löydät myös laadukkaat hoitotuotteet.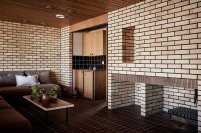 House of Northern Senses tarjoaa täydelliset puitteet juhlille ja kokouksille, mutta soveltuu myös erinomaisesti retriittikohteeksi. 
Alakerran salit on mahdollista sisustaa tarpeittesi mukaan joogaa tai meditaatiota varten. Kesäisin käytettävissäsi on nurmikenttä ja laaja ranta-alue. Talvisin alueen kiertävä lumikenkäreitti vie sinut luontoon latautumaan. 
KLASSISTA KAUNEUTTA
Nordic huoneet on sisustettu nimensä mukaisesti pohjoismaiseen tyyliin pehmeästi ja raikkaasti, ripauksella Vihannonkulman 50-luvun henkeä. Luonnollisten materiaalien ja sävyjen ympäröimänä on mukava levähtää hetkeksi.
VINTAGE AARTEITA
Retro -huoneissa voit nauttia Vihannonkulman alkuperäisistä piirteistä kauniilla nykyaikaisilla viimeistelyillä. Retro -huoneet pursuavat toinen toistaan persoonallisempia yksityiskohtia, sillä huoneet on kalustettu pääsääntöisesti rakennuksen mukana tulleilla vintage-aarteilla.
@HOTELLIVIHANNONKULMA
 #hotellivihannonkulma #visitloimaa #boutiquehotel # finnishdesign #huoneistohotelli #uniquelocations #worthtovisit