RUNO HOTEL PORVOO
RUNO sai alkunsa unelmasta luoda huipputason hotellielämys, joka on reilusti arjen yläpuolella, mutta silti helposti lähestyttävä ja luokseen kutsuva.
 RUNO Hotel Porvoo on kokonaisuus, jonka jokainen yksityiskohta on mietitty ja muotoiltu, vanhaa kunnioittaen ja uutta etsien.
"Mukavuus ja esteettisyys lisäävät hyvinvointia. Siksi teimme hotellistamme kokonaisuuden, jossa mukavuus ja esteettisyys ovat läsnä sekä suurissa linjoissa että pienissä yksityiskohdissa."
HISTORIAA KUNNIOITTAEN
historiaa nähnyt rakennuksemme, Valtimontalo, nousi paikalleen runsaat sata vuotta sitten.
 Ennen Valtimontaloa alueella toimi Porvoon ensimmäinen majatalo, Asteniuksen Majatalo, jossa Suomen kansallisrunoilija J.L. Runeberg majoittui tullessaan ensi kerran Porvooseen. 
Myöhemmin rakennetun Valtimontalon kattolyhtyihin on kuvattu karjalaisen kansanrunouden sankarin, Väinämöisen, kasvokuva.
Valtimontalon ja Porvoon historia, alueen kulttuuri, matkailu ja suomalaisuus ovat kannustaneet ja innostaneet meitä. Toivomme, että vieraanamme aistit Valtimontalon ja Porvoon historiaa RUNO Hotel Porvoon kertomana.
FIND OUT ABOUT OUR SERVICES
Experiences are made to be discovered and life is meant to be enjoyed. Below you will find the best tips on what the area has to offer, from food experiences to shopping.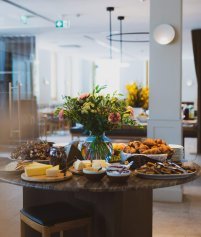 RUNO Kitchen on suomalaisia ruokaperinteitä ja paikallisia makuja modernilla tavalla kunnioittava ravintola Porvoossa. RUNO Kitchenin aamiainen on jo elämys itsessään, viikonloppubrunssien herkut vievät kielen mennessään sekä uusi viikonloppu Illallinen tulkitsee suomalaiset maut ja perinteet uudestaan.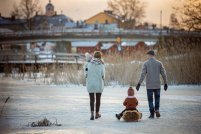 Porvoossa on paljon koettavaa ja tekemistä. Vietä ilta vanhassa kaupungissa ja nauti drinkki RUNO-baarissa. Varaa seuraavalle päivälle yhteistä ohjelmaa – shoppailua, nähtävyyksiä ja makumatkailua – ja sauno illalla ullakkosaunassamme.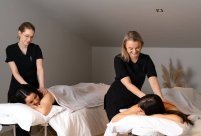 Hyvinvointi ja hyvä mieli ovat osa RUNO-elämystä. Nauti RUNO-Span hoitopalveluista ullakon upeissa yhden ja kahden hengen hoitotiloissa. RUNO-Span vieraana voit myös rauhoittua ja rentoutua ullakkosaunan oleskelutiloissa. .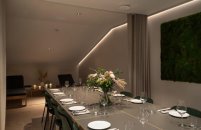 RUNO sopii erinomaisesti kokouksiin, koulutuksiin, juhliin ja muihin tilaisuuksiin. Tilat soveltuvat noin 10–70 hengen tapahtumille. 
Kokouspäivän yhteyteen on mahdollista järjestää joogaa, hierontapalveluita, veneretken, opastetun kaupunkikierroksen tai saunaillan hotellin viihtyisässä ullakkosaunassa.
ELÄMYKSELLISTÄ PALVELUA
Suunnittelumme lähtökohtana on ollut ajatus siitä, että vieraamme voisivat kokea hotellin helposti lähestyttävänä ja nautittavana elämyksenä. Olemme pyrkineet luomaan hotellielämyksen, jossa vieraamme tuntisivat olonsa kotoisaksi kuin ystävän luona mutta voisivat täysin siemauksin nauttia hotelliympäristön palveluista.
KEHON JA MIELEN RAUHAA
Hyvinvointi ja hyvä mieli ovat osa elämystä. Siksi olemme halunneet luoda mieltä ja kehoa rauhoittavat ja rentouttavat puitteet niin hotellihuoneisiin kuin saunaosastollemme ja hyvinvointipalveluihin.
@RUNOHOTELPORVOO
  #runohotelporvoo #visitporvoo #porvoo #boutiquehotel