Take a Moment, Experience Joy
VANHA PAPPILA HETKI
You know the moment when everything seems to fall perfectly into place. A light morning mist on the lake, the warmth of the beach sauna, or diving into a soft bed after a long day. Though moment might be different for everyone, we hope that we can provide this special moment to all of our guests.
For more than 130 years, the main house has been a hospitable home for both acquaintances and strangers. 
Now it is your turn. Breathe deep, live in the moment, and let go of the bustle of everyday life. 
"… and just like magic, everyone around us fell silent and suddenly breathing felt easier. It was just as if someone had whispered in his ear, "Take it easy, you are in no hurry to do anything. Just be in the here and now. Everything is fine."
This is how the we found our special moment, and from that moment our story began in Vanha Pappila.
A MOMENT.
It could be when you throw a smooth pebble into a lake. You stay to watch the wavy rings form on the glass surface of the water.
It could be when someone you love grabs you by the hand and looks at you with immense warmth and tenderness.
It could be when your child wraps your arms around you, giving you a tight embrace.
It could simply be letting your thoughts fade into silence as you gaze past the horizon.
It could be when you take a bite of delicious cake, as you experience all the pleasant flavours and sensations swirling around in your mouth.
Kaisa and Juha
FIND OUT ABOUT OUR SERVICES
Experiences are made to be discovered and life is meant to be enjoyed. Below you will find the best tips on what the area has to offer, from food experiences to shopping.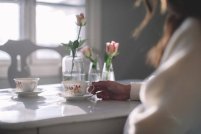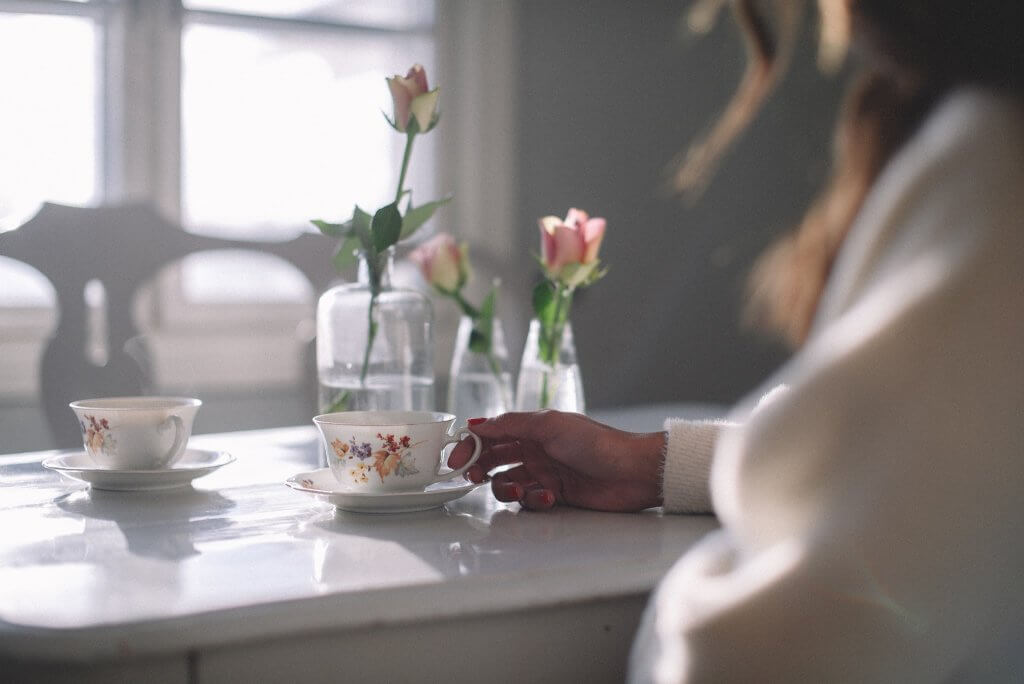 You will find Ähtäri's most wonderful dining atmosphere and mouth-watering delicacies in the Café Hetken. We warmly invite you to enjoy our sweet and savory waffles, or simply enjoy a cup of coffee or tea while admiring the scenic lake view. We make all the pastries and waffles ourselves, so quality and freshness are guaranteed!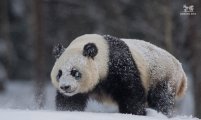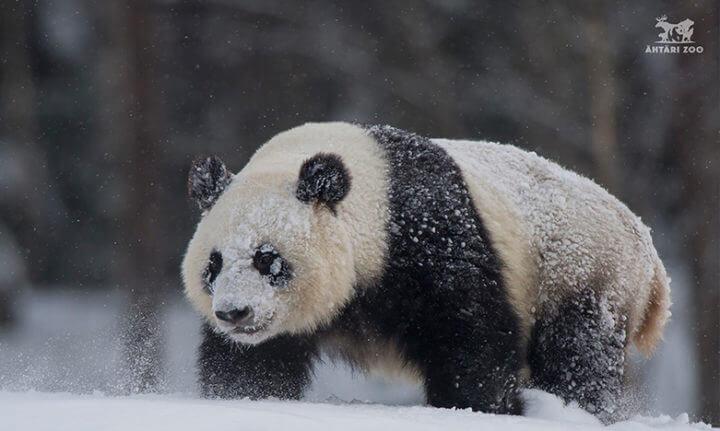 At Vanha Pappila Hetki, there will be something for all tastes and preferences. In addition to relaxing, you also can recharge with a variety of activities. During the day, you can enjoy a long hike in the nature, or visit the greeting pandas in the nearby Ähtärti zoo. In the evening, don't forget to visit the atmospheric beach sauna to wind down after an eventful day out.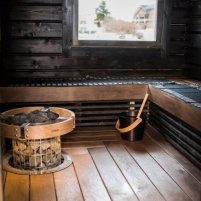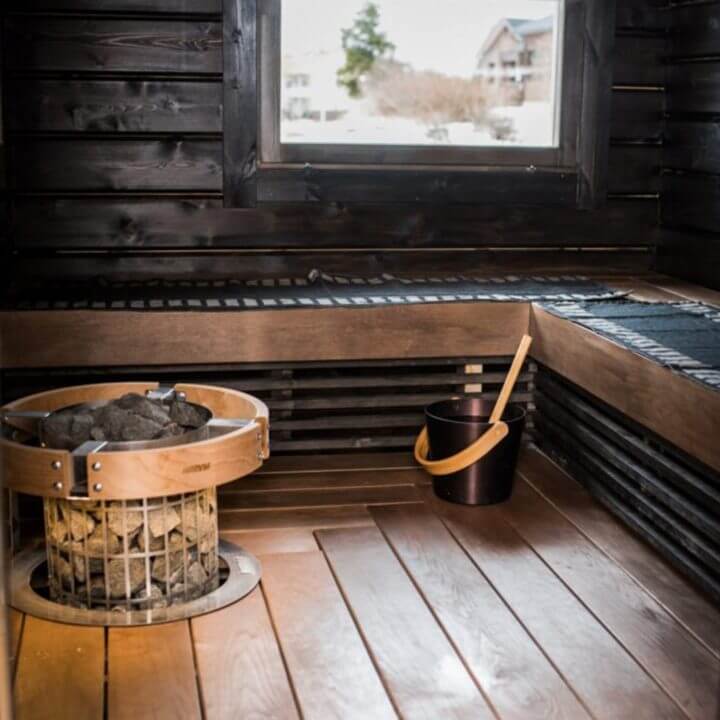 The scenic lake landscape can be admired directly from the sauna benches. The sturdy log sauna building, the pulpit roof, and a hardy metal stove guarantee a gentle, steady steam. The spacious sauna can hold up to six at a time, and the cozy living room is perfect for a refreshing sauna evening for small groups. What's more refreshing than taking a dip in the lake, whether it's summer or winter? We keep our swimming deck open all winter!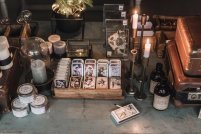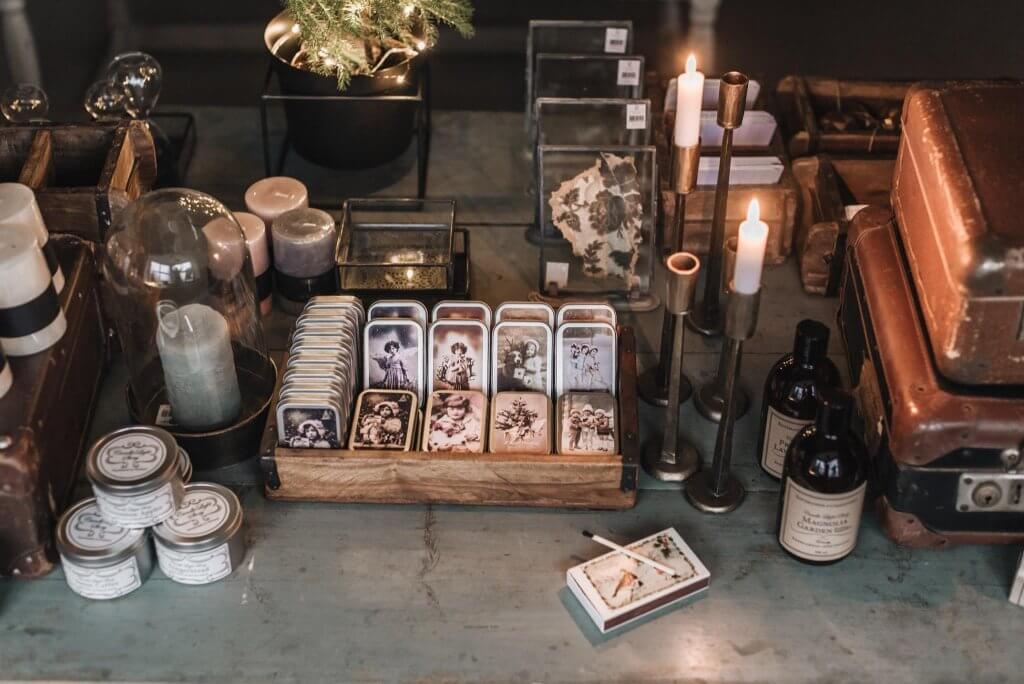 In Vanha's mini boutique, you will find unique interior design products and gifts. The 'Pikku Putiikki' has everything from posters and decoration boards, to candles and toiletries. The boutique's items have also been used to decorate the hotel's rooms as well as the café. Get a gift for yourself or a friend, or simply enjoy the boutique's atmosphere.
Fall in love with our store!
SAVOUR EVERY DELICATE MOMENT
Our café's selection of cakes is second to none. Every morning, the aroma of fresh pastries is the first thing that our guests wake up to. Our savoury waffles make for a satisfying meal whilst in the summer, you can choose to enjoy the café's dishes amidst the Finnish landscape at its best. 
RELAXING IN THE BEACH SAUNA
Our sauna can be booked for private use all year round. From the beach, you can take a dip in the lake from summer all the way till winter. Unwind as you peer through the large windows that overlook the calm and quiet lake.
A GOOD NIGHT'S SLEEP
How wonderful is the feeling of laying your head on a soft pillow and cozying up under clean sheets? Feel all of this and more in Vanha Pappila Hetki, as you wake up to the breathtakingly beautiful view of the lake just outside. 
Each of our rooms is unique in style and décor. Take your pick!
@VANHAPAPPILAHETKI




ON INSTAGRAM
  #vanhapappilahetki #visitähtäri #boutiquehotel #cafe #takeamoment #elähetkessä #beachsidesauna