Hali Hideaway

Photos by Niki Strbian Photography


Welcome to an enticing visual food journey, complete with an enchanting table setting and cozy atmosphere on the upper floor of Hali Hideaway's stable in Raasepori. 
NLUX Destination Dining is a concept that brings together an immersive environment with a Michelin-level dining experience featuring the harvest of local producers.
The following events will be held in the spring and more information will be available in early 2023.
Stable Style
The raw, natural space on the upper floor of the stable was transformed by Marika's skilled hands into a beautiful forest-themed table setting. Here, a group of twenty participants were able to enjoy a 5-course menu, where each dish had its own story to tell.

Glassblowing and artisanal food.
The menu for Destination Dining was overseen by Michelin-starred chef Markus Aremo.

Glassblowing is currently Markus Aremo's greatest passion and we are lucky to have him on our team and as our chef.
A genuine presence
Creating a multi-sensory experience and atmosphere is an intricate skill. 
At Hali Hideaway, we also combined the food experience with a relaxing meditation exercise led by Mikaela Vuorisalmi. 
Dinner menu
The dinner menu came together with the help of primary producers and their high-quality ingredients. This ensured that the flavours featured were well-sourced and could shine through in each dish.

LAKE
Oven-baked pike, mullet and artichoke, horseradish-seasoned cucumber and yogurt sauce
FOREST
Wild mushroom risotto from Birkkala, pearl spelt, duck sausage from Viltgården and fir oil
FARM
Natural pasture certified Hereford sirloin and breast from Koskenkartano, baked celery and thyme sauce
DAIRY
Herkkujuustolan mäntyviiluinen Metsuri- punahomejuusto sekä lähiruokatrendin uranuurtaja JuhlaVilho (10 kk)
GARDEN
Berries, pretzels and vanilla ice cream
Legendary dining experiences
Destination Dining provides far more than a restaurant dinner. 
It is an experience based on a deep appreciation for the origins of food, artisanal gastronomy and craftsmanship. We are able to return to the roots, to a world of simple and authentic flavours. 
Down to the details
There is magic to be found in the small details: from the suspended fir branches, the large, warmly-lit chandelier over the table, and the hundreds of candles surrounding the venue. 
A Memorable Meal
A unique dining experience paired with an immersive environment is sure to make for a memorable meal. It's something you may carry with you for a long time – possibly forever. 
A mouthful of velvety Viltgården duck sausage must have surely left an indelible impression on our participants. 
The power of connections
We would like to thank all our partners for providing us with their wonderful products and services. It is only through their efforts that have made this event as memorable as it was.
@NLUX_COLLECTION
  #destinationdining #tableescape #elämysillallinen #ruuantarina #ruokamatkailu
Valokuvat
@NIKISTRBIAN
What is Destination Dining?
NLUX Destination Dining offers high-level gourmet experiences in enchanting atmospheres outside of the city. We feature primary producers from different regions, aesthetic places to visit and stay, as well as Michelin-level food experiences served by Finland's top chefs.
Our goal is to make Finland an attractive food tourism destination for foreign visitors, to inspire domestic tourists to discover new food experiences outside of urban areas, and to develop food products with a compelling narrative element to highlight unique features of where and how they are sourced.
We want to build a comprehensive network of interesting and high-quality food experiences in rural areas in Finland, which will combine the story behind these places and the food itself.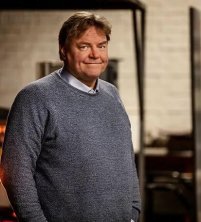 Markus Aremo is a Michelin-star chef with a powerful personality in the field. 
Aremo is constantly on the look out for innovative solutions to re-define how we train chefs in the future.
"My dream to open a private restaurant school is still alive. I strongly believe that small, private operators should take responsibility for education in this field." 
Aremo has also always been interested in design and is trained as a glassblower.   
"A glassblower, ceramist, cook, waiter and designer should be seated at the same table right from the beginning of the lesson. The different phases of food culture, the history of gastronomy and Finnish restaurant life should be presented as broad teaching units."
Michelin stars: Ravintola George, 2004-2006  and Ravintola Carma 2008
Hali Hideaway organises courses on well-being and events in a healing environment, surrounded by beautiful nature and the calming energy of animals.
The main building accommodates about 15 people and provides teaching facilities for about 20 people. The stable has 5 pens as well as a spacious and beautiful barn. 
The Tallinylinen works perfectly for retreats and for organising dinners and parties.
The destination is an hour drive from the capital region. The train station is less than 10 minutes away.