NUUKSION TAIKA
At Nuuksio Lakeland area, the atmosphere is like being in paradise. Located on the shore of a beautiful lake, Villa Paradise offers its guests, in addition to beautiful scenery, high-quality accommodation and things to do for every taste. 
Villa Paratiisi on tunnelmallinen huvila järven rannalla, jossa viihdyt perheen ja ystävien kesken. Tilat sopivat myös erinomaisesti perhejuhlien järjestämiseen sekä kokouksiin. 
Tunnelmaltaan poikkeuksellinen tilausravintola ja juhlatila Wäinölä tarjoaa puolestaan upeat puitteet esimerkiksi Kalevala-teemahäiden järjestämiseen sekä Suomen kansanperinteeseen pohjautuvien juhlien viettämiseen.
"Tämä loistava paikka tarjosi meidän seurueelle täydellisen viikonlopun. Sielu lepäsi ja koimme jotain todella ainutlaatuista."

LIITO-ORAVAN KOTI
Liito-orava on maamme nisäkkäistä erikoisin. Nuuksiossa liito-oravia on varsin tiheään verrattuna muuhun Suomeen, ja se onkin valittu myös Nuuksion kansallispuiston tunnuseläimeksi.
Liito-oravan näkeminen vaatii suuresti paitsi tarkkaavaisuutta ja pitkäjänteisyyttä, myös onnea. Papanoita voi nähdä helpommin: ne ovat kuin ruskeita tai okranvärisiä puuroriisin jyviä puun juurella. Varsinkin suuret ja vanhat haapapuut ovat liito-oraville mieluisia pesäpuita, kunhan niissä on tikkojen pakertamia pesäkoloja.
Lähde: Retkipaikka
FIND OUT ABOUT OUR SERVICES
Experiences are made to be discovered and life is meant to be enjoyed. Below you will find the best tips on what the area has to offer, from food experiences to shopping.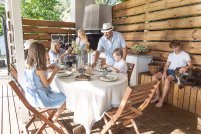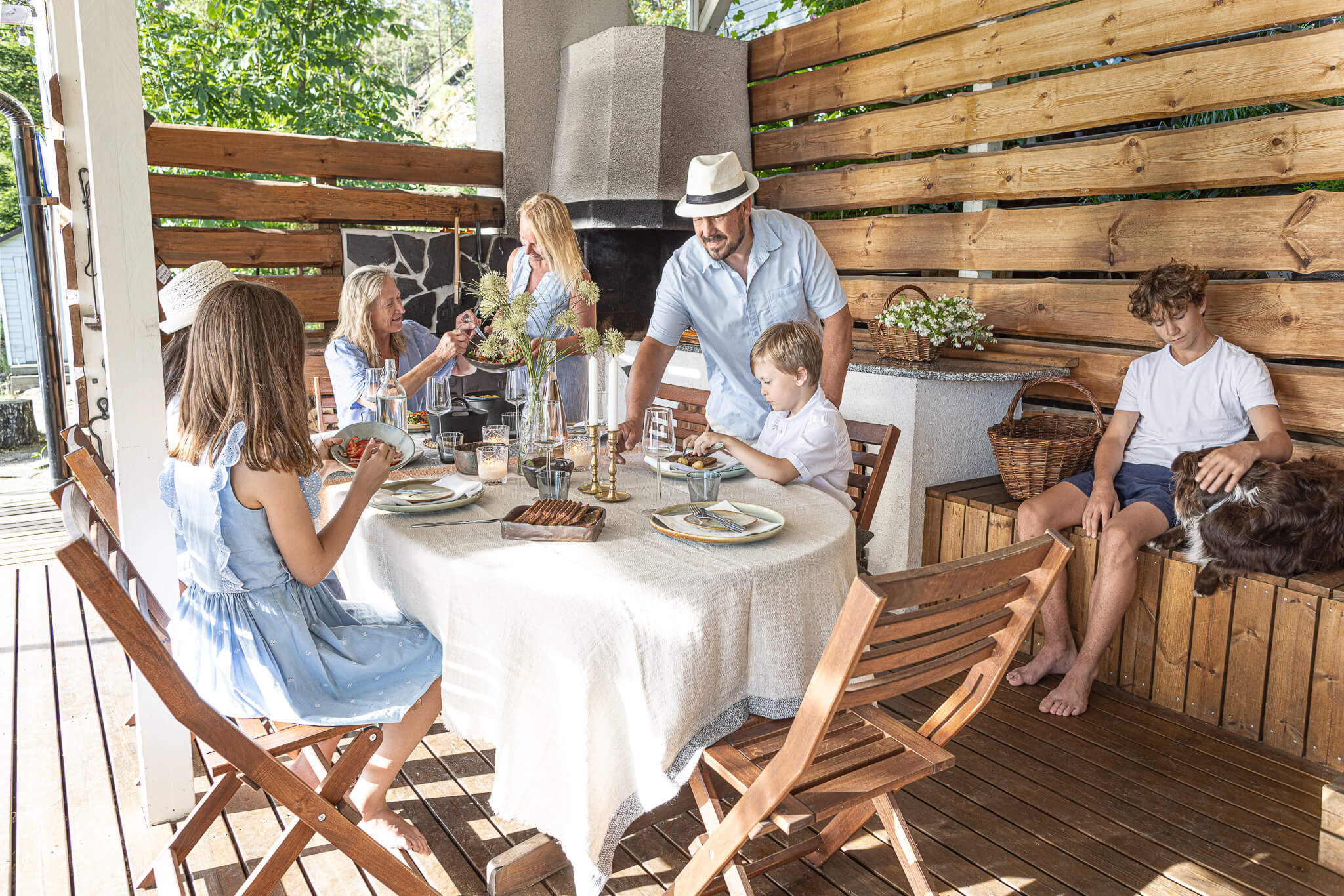 Villa Paratiisissa on erinomaiset tilat ja välineet ruuanlaittoon sekä sisällä että ulkona. Kauttamme järjestyy myös tarjoilut isommallekin seurueelle sekä erikoistoiveet. Kesäisin herkuttelemme usein savukalalla sekä lähialueen tuottajien leipomuksilla.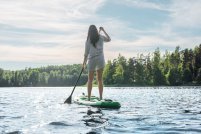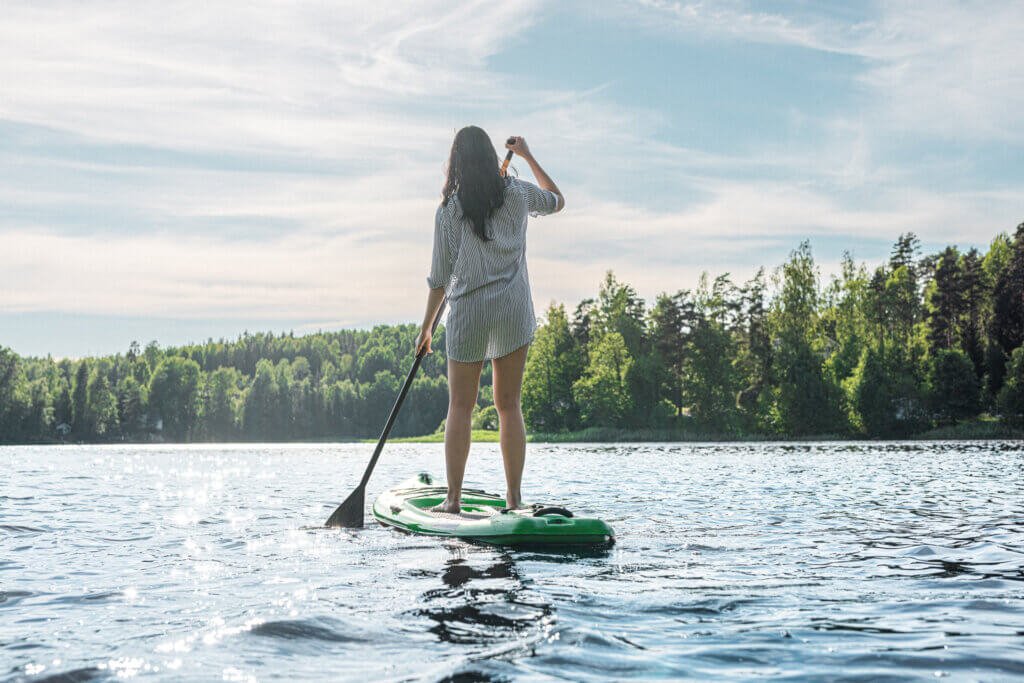 Villa Paratiisin sijainti Nuuksion laajan reitistön varrella sekä lähellä vuokravälinepalveluita tekee lomastasi ikimuistoisen. Vieraiden käytössä on  SUP-laudat, kanootit sekä soutuvene. 
Nuuksion Taikan kautta järjestyy eräoppaiden lisäksi työyhteisöohjaajat, muusikot, käsityöläiset ja taiteilijat. Kaikki ohjelmat järjestyvät myös englannin kielellä ja ohjelmia myös erityisryhmille.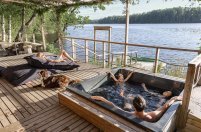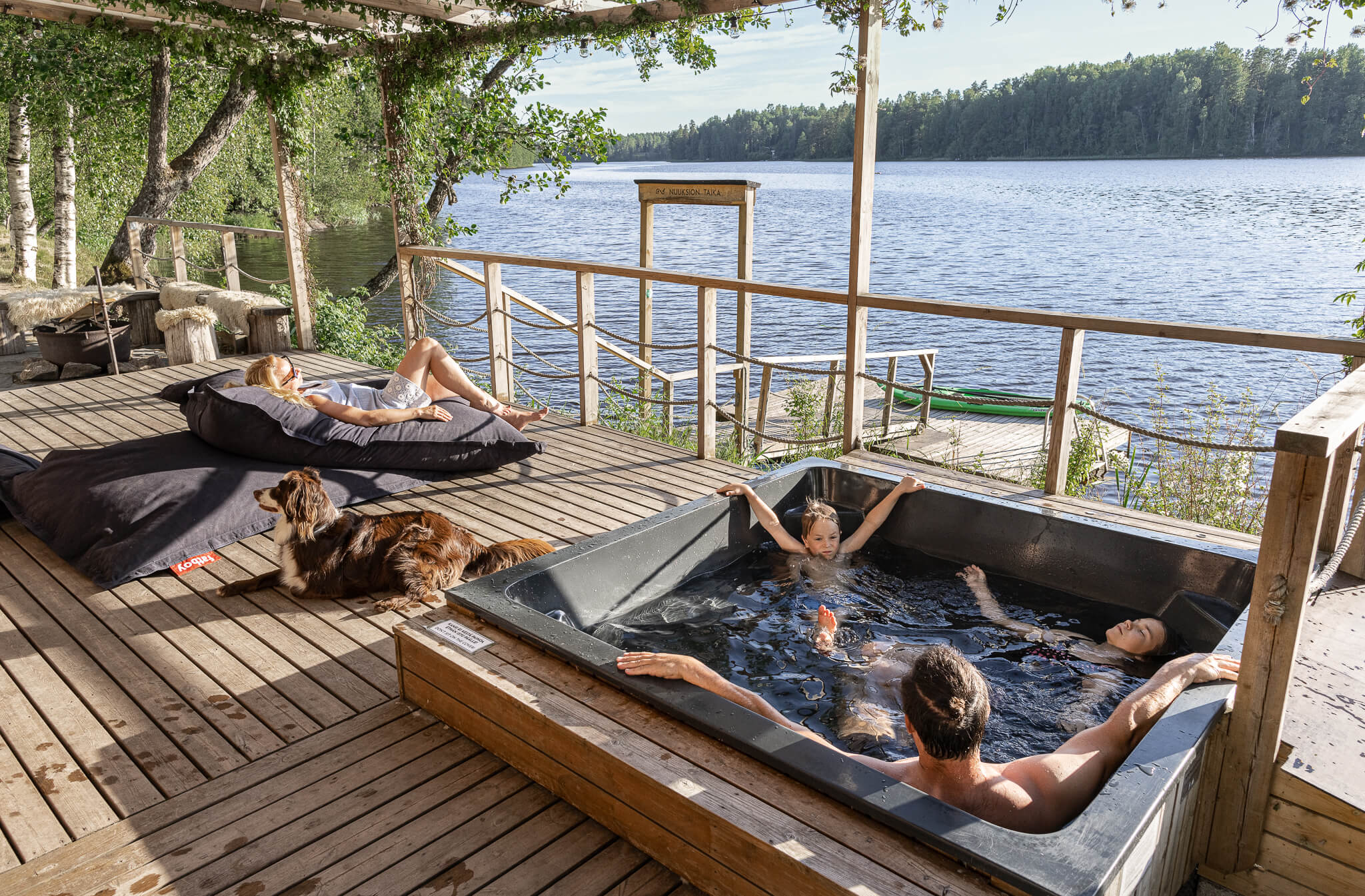 Rantasaunan löylyt, järvimaisema sekä terassilla lepäävä poreamme tekevät lomaelämyksestä täydellisen. 
Sauna lievittää stressiä, laskee verenpainetta, rentouttaa lihaksia ja tekee hyvää sydämelle, aivoille ja muistille.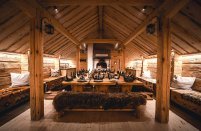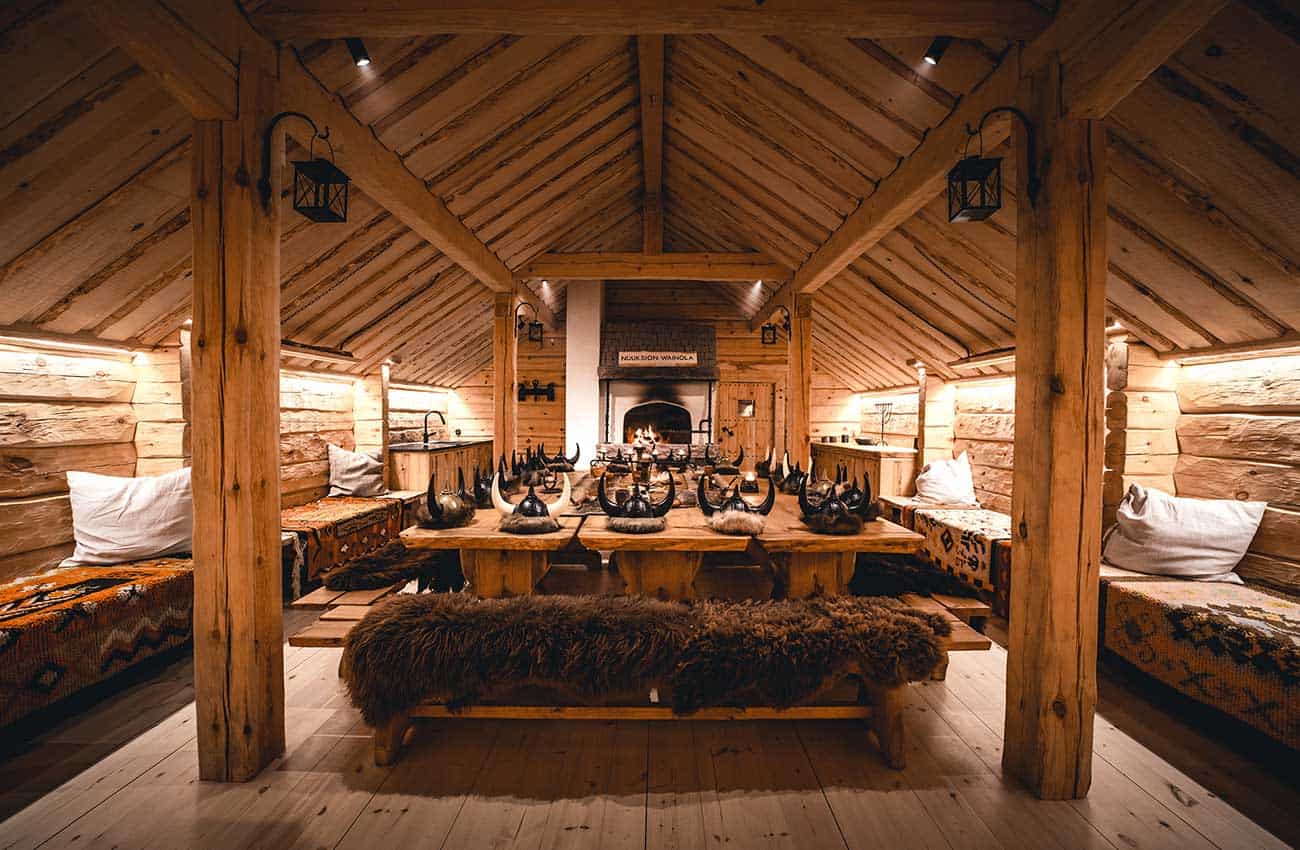 Wäinölä on saanut nimensä Kalevalan suuren sankarin Väinämöisen kotikylästä ja rakennettu rautakauden henkeen.
Taljoilla ja vanhoilla ryijyillä peitetyille penkeille neljän pitkän pöydän ääreen mahtuu 40 ruokailijaa.
KESÄMUISTOJA
Villa Paratiisin iso terassi houkuttelee nauttimaan kesästä. Täällä tilaa nauttia järvenrantatunnelmasta ja kerätä talven varalle aurinkoenergiaa. 
PARATIISIN TAIKAA
Tule perheen tai ystävien kanssa, järjestä juhlat tai vain nauti. Katettu terassi tarjoaa miellyttävän kokonaisuuden yhdessäoloon ja viihtymiseen. Tässä maisemassa on takuuvarmaa paratiisin taikaa.
METSÄN TUNNELMAA
Jokainen majoitustila on saanut oman voimaeläimensä ja ikkunoista pilkistää järvimaisemat ja metsäiset polut. 
RENTOJA KOKOUKSIA
Rantahuvilan tunnelma rauhoittaa kiireiemmänkin mielen ja tarjoaa virikkeellisen kohtaamisen myös kokouksille. Anna luovuuden päästä valloilleen ja jätä arjen murheet kauas keskustan hulinaan. 
@NUUKSIONTAIKA
  #nuuksiontaika #villaparatiisi #wäinölä #nuuksiolakeland #nuuksionkansallispuisto #nationalpark #nuuksio